From a Rhapsody A press release: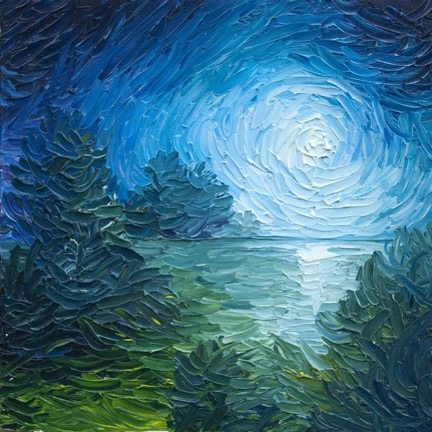 Rhapsody A is proud to present "Moon River".
The guard is under the direction of Todd Mason. Staging is by Tracy Wooton.
Costume design by Raul Sandoval Jr. Floor design/image is by James Christopher Hill.
The Artistic design and choreography is by Todd Mason assisted by Matt Mulvenna, Caroline Palm, Robert Elliot and Shaun Seagraves. The 16 performers will be participating in the NWPA color guard circuit, the WGI Portland Regional, Western Championship Power Regional and World Championships in Dayton Ohio.
Rhapsody A presents their 2016 production "Moon River". The 16 performers of Rhapsody A welcome the audience into a beautiful and elegant landscape that brings to life the dreamy melody of Moon River. The embodiment of poise, the feeling of breath along the moon river, wider than a mile. With staging provided by Tracy Wooton, Rhapsody A is under the direction of Todd Mason. This year's staff includes Matt Mulvenna, Caroline Palm, Robert Elliott and Shaun Seagraves. Rhapsody will