From a RPT Percussion Press Release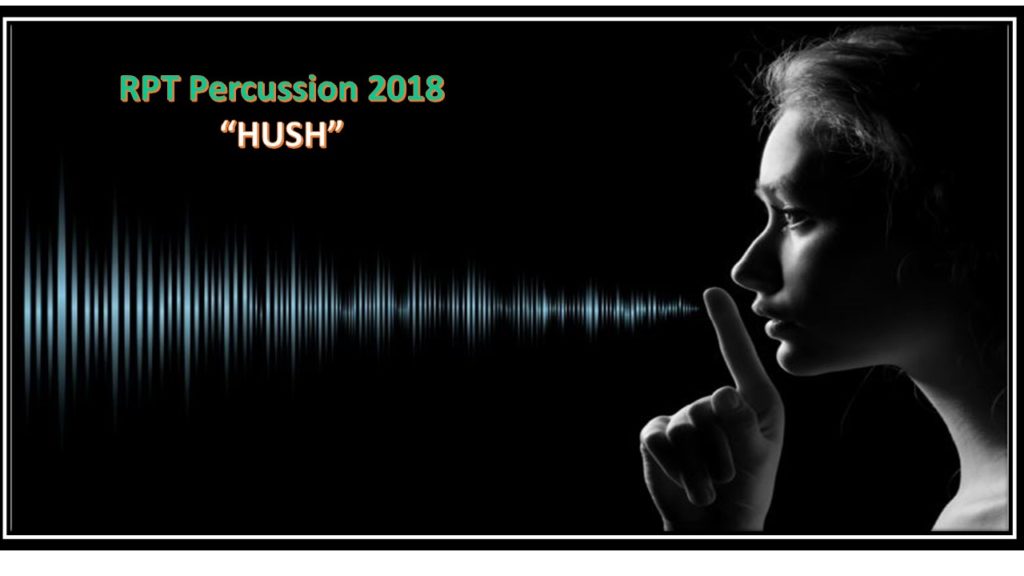 RPT Percussion re-enters the competitive arena in 2018 with a show entitled, "HUSH." Based in Leesburg, Florida, RPT took 2 years off to enter into a different venture. Members and staff are excited to bring the ensemble back with a show based on exploring lower sound decibel levels, something people in a gym with drums may appreciate!
The ensemble is under the direction of Vic Kulinski. Staff includes: Designers/Arrangers Dr. Raymond Donato, Mike Marino and Christian Cruz-Vargas.
Staff includes Joe Southard- Ensemble Co-ordinator, Ricardo Robinson-Visual and Body Movement, Alvin Ramos Battery Co-ordinator, and Carson Crowell-Visual Co-ordinator. Technical Staff includes Dee Carroll, Daniel Morales, Brian Villane, Auree Postel, John Baratta, Trace Mullin, Maria Toledo, Mike Palau, and Wraith Nelson. Floor design by My Visual Package (MVP), Costumes by Algy.
RPT Percussion will be attending the WGI Tampa Regional and WGI Percussion World Championships. We are also a member of the FFCC Circuit.