From a Salem Blue Press Release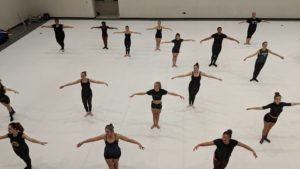 Salem Blue, from Salem, New Hampshire, is excited to return to the open class with their 2018 production, "A Look Back."
Set to musical selections from Jasmine Thompson, Dawn Richard, and Lamb, and using the beloved melodies of Clair de Lune by Claude Debussy as a common thread, this year's production offers a contemporary backdrop, inspired by the familiar sounds of the past.
The 22 performers will explore themes of nostalgia as they look back to their youth with a sentimental longing. With the juxtaposition of the once playful and carefree child, balanced with the more serious grown up who has matured through life experiences, regrets and responsibilities that come with age, "A Look Back" will take the audience on a journey of self reflection and discovery. As we reminisce and yearn for simpler, more innocent, and perhaps even happier times, we should be reminded that the child inside all of us is never too far away and we haven't ever lost our ability to play and to dream.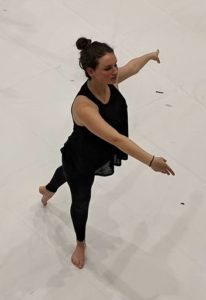 Under the direction of Angela Culot, Salem Blue welcomes back Head Visual Designer, Jeff Sacktig. Design, choreography, and technical staff to include Ray Acevedo, Kim Bolduc, Cameron Carey, Karen Duggan White, Rob Godin, Paul Marino, and Alex Perez.
Salem Blue looks forward to participating in the NESBA winter guard circuit as well as the WGI Salem Regional, WGI East Power Regional, and WGI World Championships.