From a Spanish River HS Press Release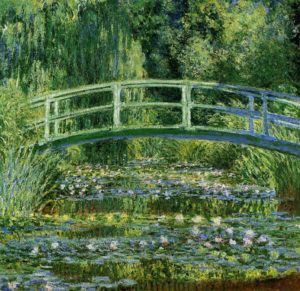 Inspired by Monet's iconic water lily paintings, the 2018 ensemble of Spanish River High School invites you to join them on their day by the river. Entitled "Efflorescence," the program will take you on a journey through the growth of a water lily- from a seed, to it's bud, and it's final growth of fully developed petals.
Spanish River High School is under the direction of Micheal Maselli with technical staff Jane Antunes and Jessica Horn. Show design is written by Leon May, set design is by Rosie Miller-Queen of Field and Floor FX, and costume design by Byron Valentine of FJM, inc.
Spanish River High School has not attended WGI World Championships since 2011, but, has competed at the WGI Southeast Power Regional in Orlando, FL every year. They hope to make the trip back
to Dayton in the near future.