From An OCI Press Release: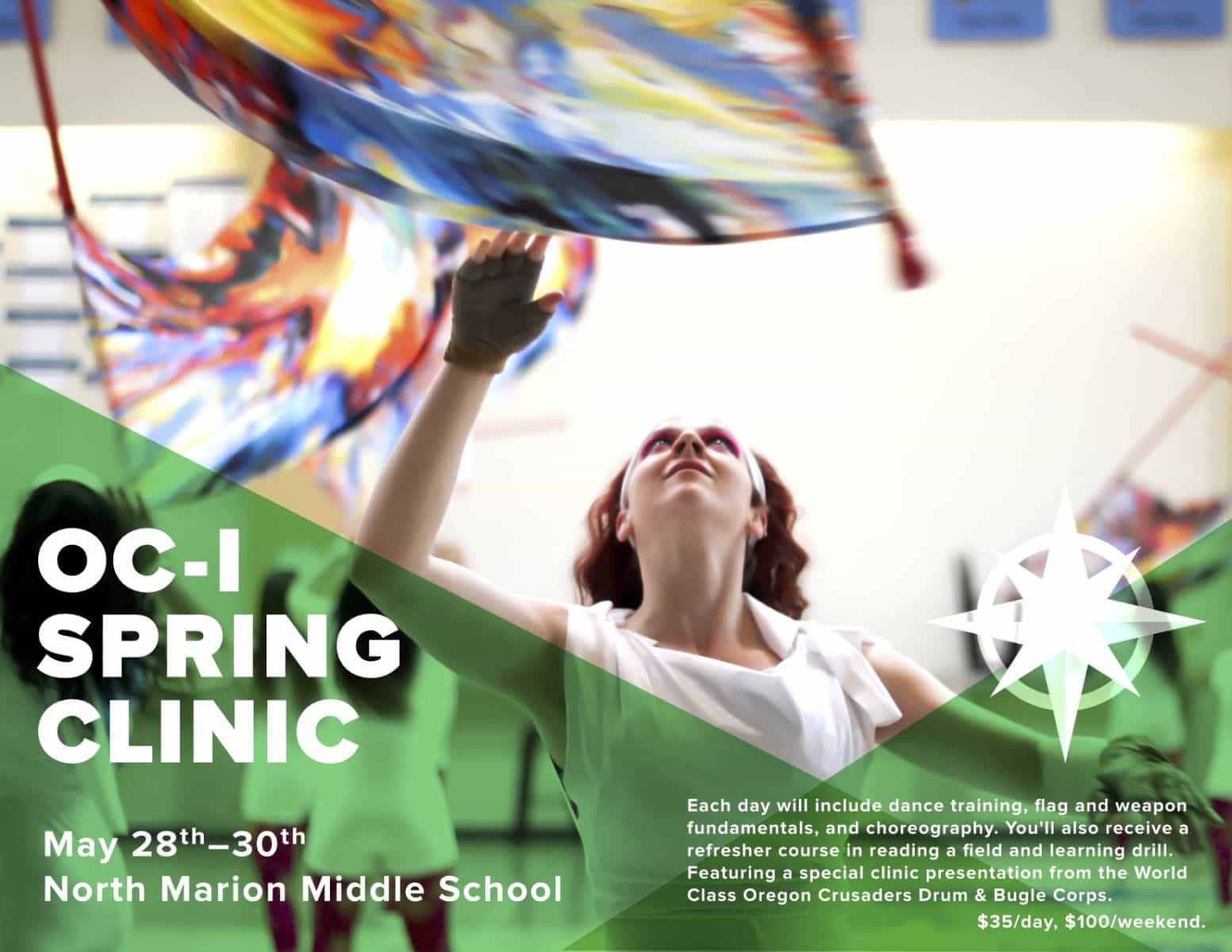 This is a really unique opportunity to work with the instructors and designers of OC-I but ALSO have the opportunity to learn beside the World Class Oregon Crusaders Drum Corps Color Guard and staff.
Each day of this fun-filled 3-day camp will bring new skills and new teachers. There will be dance classes and equipment classes each day including flag, rifle & saber and you will learn choreography pieces to take home with you.
You will also receive a class with the OC Drum Corps Visual Staff on field reading and you'll get to learn some of the OC's actual 2016 production drill!
On the last day of the camp you will get to work directly with the OC Color Guard and then watch how the OC Drum Corps comes together in a Full Ensemble rehearsal where you'll get the first look at OC's 2016 production in their end-of-weekend Run Through performance.
Don't miss out on this one-of-a kind experience!
Register HERE
3 Days – Memorial Day Weekend May 28-30
North Marion Middle School – Aurora, Oregon
Come for one day or all three!
$35/day or $100 for the weekend
Saturday, May 28th, 9-5
Sunday, May 29th 9-5
Monday May 30th 9-3
Register HERE
Please contact me with any questions:
Charlotte Morrow