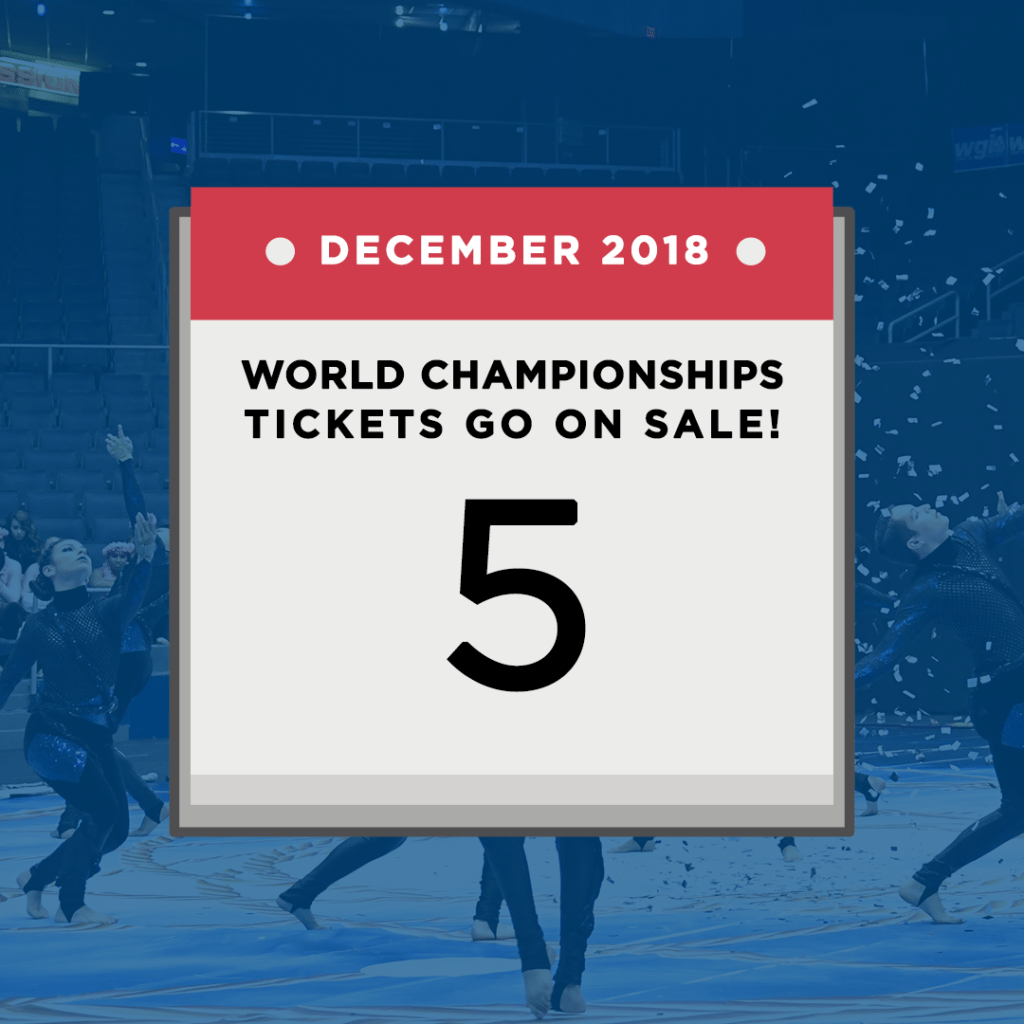 We are only 10 weeks away from 2019 WGI World Championships ticket sales!
As we inch closer to the 2019 season, UD Arena continues to develop, bringing significant improvements to seating and the general concourse. While we anxiously await the start of the new season, you can stay up-to-date on current and future-planned renovations to UD Arena by visiting www.TransformUDArena.com.
We look forward to seeing you at Worlds this year! Tickets will officially go on sale Wednesday, December 5, 2018. Keep an eye out for more information as we get closer!