WGI seeks to make every performer and director the best they can be. Check out all of the indoor percussion educational products WGI offers to help your show reach its full potential!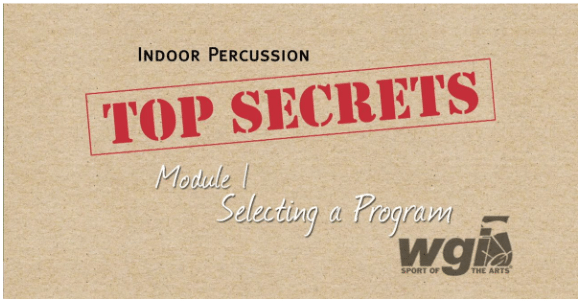 Download Module 1
Module 1 presents 'Selecting a Program'. Several of the top designers in the activity walk you through the process of developing a great program, all while keeping the skills and abilities of the ensemble in mind.
Module 2 presents 'Storyboarding a Show'. Four of our activity's top designers take you behind-the-scenes to show you their outlining, storyboarding, and development processes.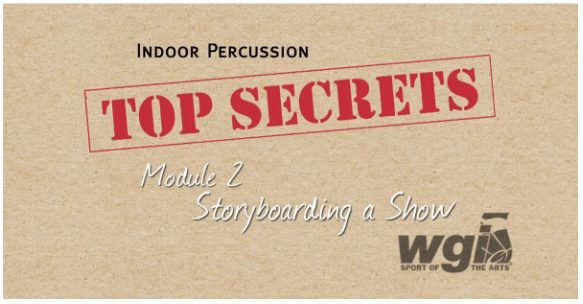 Download Module 2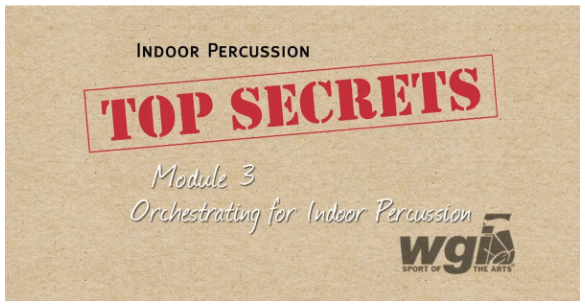 Download Module 3
Module 3 presents 'Orchestrating for Indoor Percussion'. Five of the top designers in our activity share their tips and strategies for selecting great music and expertly orchestrating it for our unique environment.
Top Secrets Module 4 presents "Visual Troubleshooting". Two of the activity's top designers and evaluators share their key recommendations for taking your ensemble's visual performance to the next level.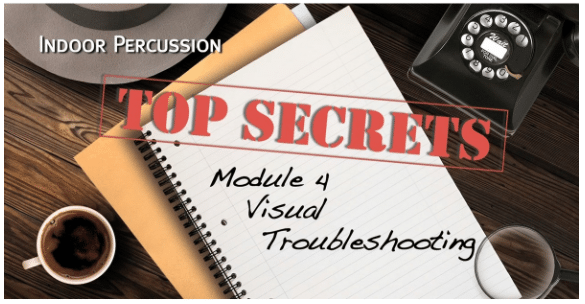 Download Module 4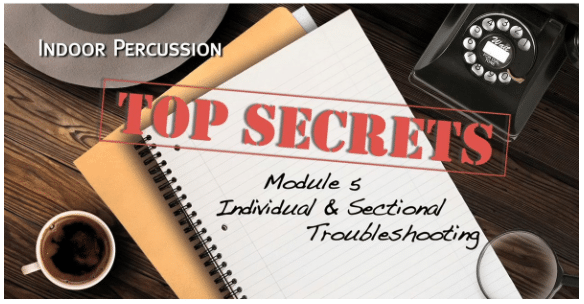 Download Module 5
Module 5 focuses on individual and sectional troubleshooting. Leveraging these player development and teaching strategies is sure to have your ensemble playing with the best of the best!
Module 6 revolves around ensemble troubleshooting techniques. Developing your ensemble's signature sound with these proven secrets for balance, timing, editing, and logistics will have your group sounding better than ever!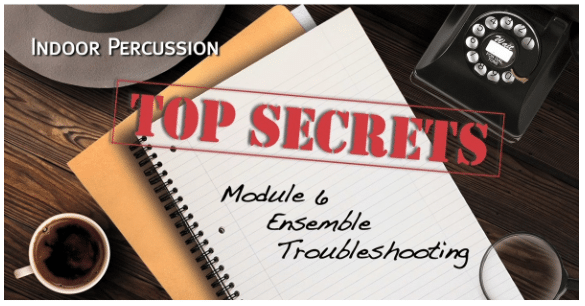 Download Module 6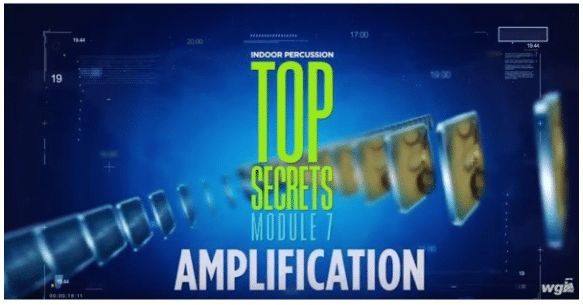 Download Module 7
The seventh module provides you will everything you need to know about amplification and signal flow. Our team of experts cover input sources and micing, the ins and outs of analog and digital mixers, the art of mixing, and essential information on amplifiers, crossovers, battery back-ups, and speaker selection ideal for our indoor environment.
The eighth module shifts the focus to sampling where we dive into canned and live source material acquisition, tips for recording, production, and integration, the editing process, and indispensable performance and playback recommendations.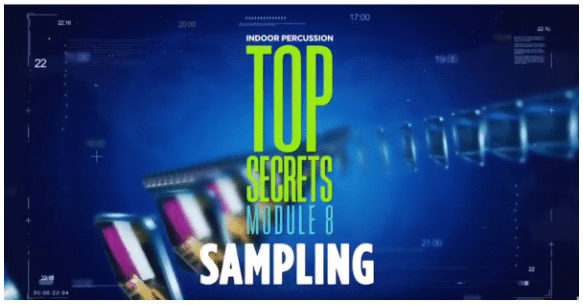 Download Module 8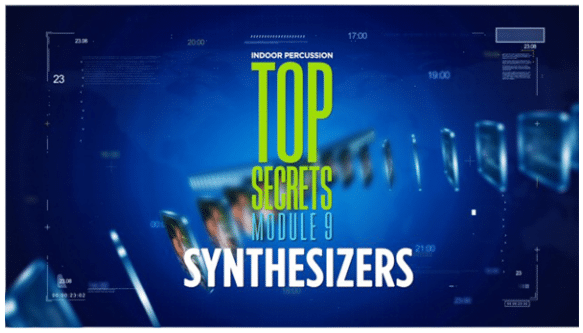 Download Module 9
Module 9 delves into the world of both hardware and software synthesizers. You'll hear from some of the top designers in the activity about how they use these tools to enhance their productions, explore untapped color palettes, and select the very best gear to give their performers a leg up.