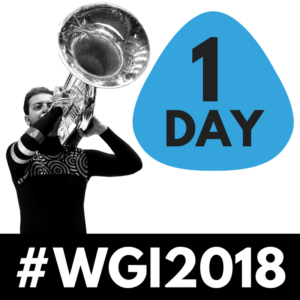 The WGI season begins this weekend! We hope you will be part of the action at one of the 62 regional competitions happening this season!
Entries for the 2018 WGI World Championships have skyrocketed with a record number of color guard, percussion and winds performers set to compete in Dayton this April. Groups from Canada, Netherlands, and all across the United States will be traveling around the world to experience The Sport of the Arts this season! As WGI continues to grow, we hope to make more incredible experiences for both fans and performers alike!
Make sure to catch all of the action at a regional event this season and don't forget to use #wgi2018 and #wgi(show location) (EX: #wgiAlbany, #wgiDallas, #wgiMidEast, etc.) when capturing all the fun.
Let the Sport of the Arts begin!
Click on one of the links below view the 2018 Event Schedule!