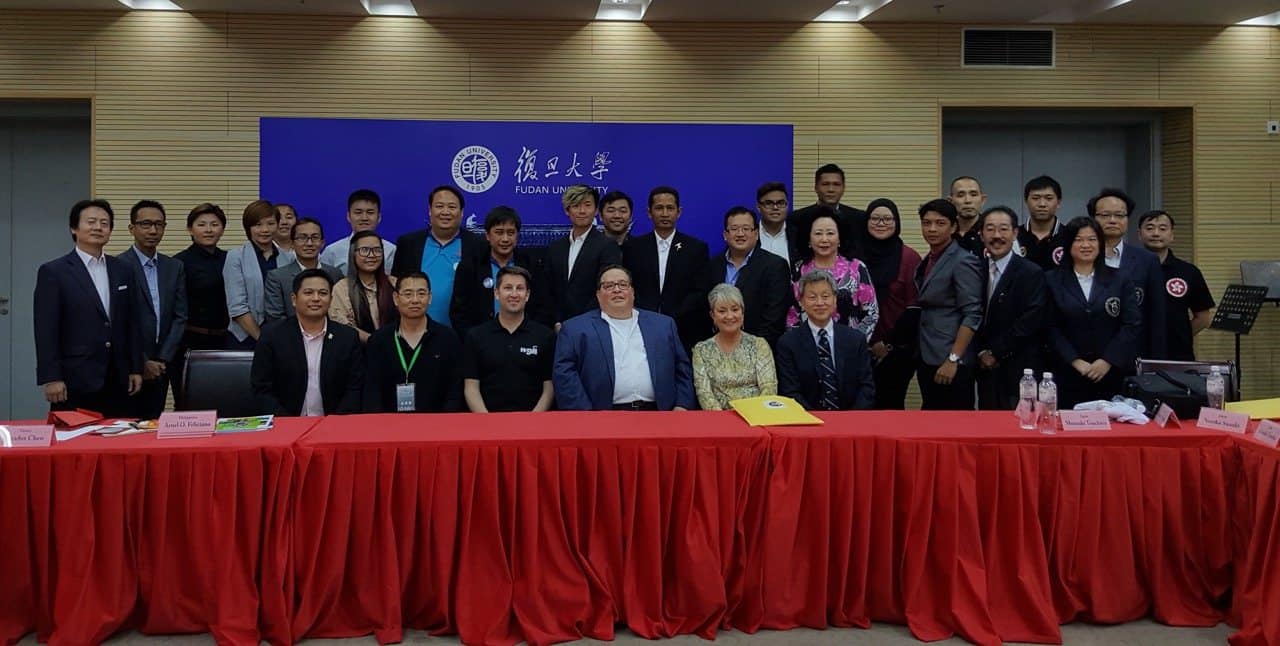 Representatives from WGI Sport of the Arts traveled to China this past weekend to meet with delegates from ten different Asian countries to explore expanding international marching arts activities throughout the region. Executive Director Ron Nankervis and Vice President of Percussion Tim Fairbanks traveled to Shanghai to discuss educational and performance opportunities in China, Hong Kong, Indonesia, Japan, Korea, Malaysia, Philippines, Singapore, Taiwan, and Thailand. In the past six months, a record number of thirteen countries participated in WGI events in North America, Europe and Asia.
Sandi Wiemers, president of the World Baton Twirling Federation, was also invited to make a presentation about the growth competitive baton twirling is experiencing worldwide.
The meeting was held in conjunction with the Shanghai Spring International Music Festival, one of the largest music festivals in Asia. WGI is grateful to Mr. Agiuo Rong and the China Marching Band Association for hosting this inaugural meeting as a springboard for future efforts in China and beyond.
"This gathering is only the first step in connecting WGI to already established marching arts groups throughout Asia," said WGI Executive Director Ron Nankervis. "There is much passion and enthusiasm about not only creating events, but establishing a comprehensive educational network built to encourage instructors, judges, and associations for emerging groups in this part of the world."