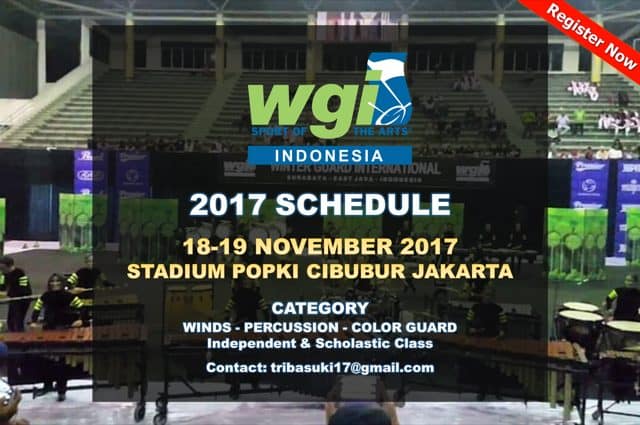 WGI Sport of the Arts is excited to announce the 2017 WGI Indonesia Regional to be held November 18th and 19th. The event will feature color guard, percussion, and winds ensembles from the region in Independent and Scholastic classes.
"We are extremely excited to return to Indonesia for our second event there this year," said Ron Nankervis, Executive Director. "The eagerness of the participants to learn and experience WGI was exciting, so it was necessary that we continue to support the community of marching arts there."
Registration for the November event is now open! Groups can find out more info and register by emailing [email protected]. We look forward to seeing you there!