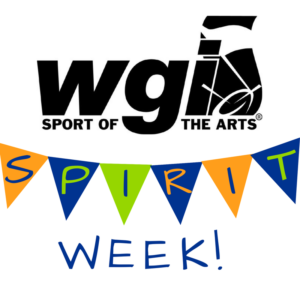 To celebrate the beginning of WGI's 2018 season, we are making this week SPIRIT WEEK! Each day will have a different theme. We want you to celebrate with us and post about it on social media!
Monday – Wear a WGI Shirt! Don't have a shirt to wear? Pick one up here!
Tuesday – Show us your best trick!
Wednesday – Share a photo of you at a WGI event!
Thursday – Wear a WGI Hat!
Friday – Get your whole group in the spirit and spell out WGI!
Post your photos and videos on social media using #WGI2018. Select posts will be featured on wgi.org. And you could win a special WGI prize for participating!!
Let's make it a great season!