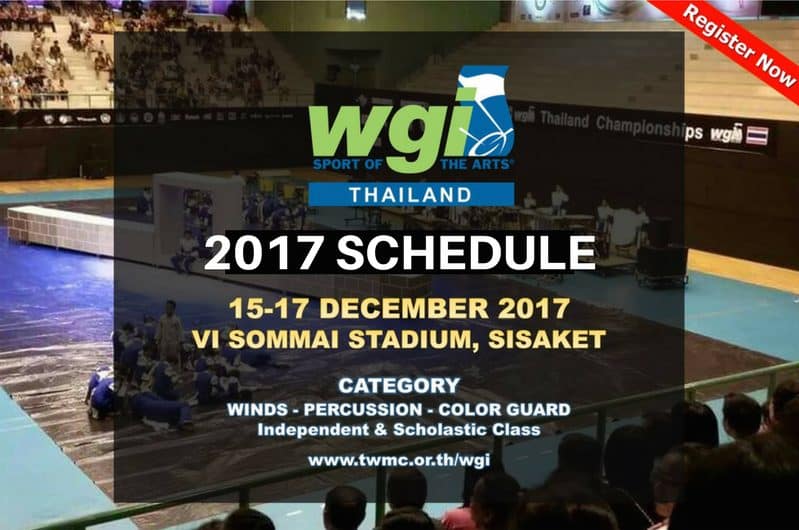 WGI Sport of the Arts is excited to announce the 2017 WGI Thailand Regional. Registration for the December event is now open! Groups can register online at www.twmc.or.th/2017 and view the weekend's schedule at www.twmc.or.th/schedule.
"We are eagerly anticipating WGI's return to Thailand later this year," said WGI Executive Director Ron Nankervis. "We have welcomed Thai groups to WGI World Championships since 2013 and hope that this event will encourage international exchange not only from Thailand but from the United States as well."
Visit www.twmc.or.th/2017/info for more information on the event. We hope to see you there!