WGICon 2019 Keynote, Inspirational Speaker, Percussionist, and Author

Clint Pulver

just launched his new book—"I Love it Here"—exposing the proven best methods for elevating and improving an organization's leadership strategies.
---
---
---
New book shares undercover leadership secrets of the best (and worst) places to work
---
Pleasant Grove, UTAH—After conducting over ten thousand undercover interviews with employees around the world, keynote speaker and employee retention expert Clint Pulver (aka the Undercover Millennial) is pulling back the curtain and revealing the results of his research on the best (and worst) places to work in his new book, I Love It Here (April 13, 2021). Pulver exposes in detail the proven best methods for elevating and improving an organization's leadership strategies.
---
---
---
"A one-of-a-kind perspective that will transform leadership for years to come. This is the book your employees want you to read."
—Dr. John C. Maxwell, author of The 21 Irrefutable Laws of Leadership
---
---
---
"This isn't another leadership book written by a self-proclaimed leadership expert; this is a book backed by the research of over ten thousand employees who knew when their leaders were getting it right," says Pulver, who spent years running his Undercover Millennial program to interview employees across a range of industries, including food and beverage, hospitality, education, healthcare, retail, technology, automotive, and housing and construction, among others. "I would walk into an organization as a young millennial who was looking for a job, ask them what it was really like to work there, and they would tell me everything. We would create an authentic environment where employees could speak their truth, and they did."
---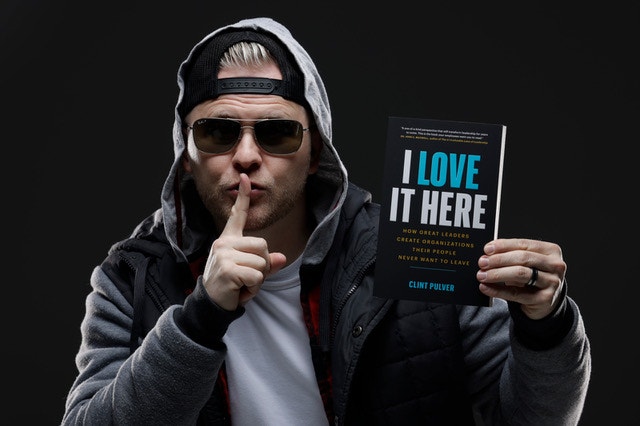 ---
The biggest revelation? "Employees aren't quitting companies—they're quitting bosses," Pulver says. "We discovered that over 75 percent of all organizational turnover can be traced back to poor management." At a time when three million Americans are quitting their jobs every month, a contented workforce is a critical element to business success in every sector. A bad manager doesn't just cause stress and dissatisfaction, but they can also do real damage to a company's bottom line; the cost of turning over an employee runs from 50 percent to 200 percent of their annual salary, according to some estimates.
To help employers build unstoppable teams, I Love It Here outlines the eleven key leadership principles that set amazing workplaces and managers apart. Pulver teaches the shocking truth about the number one driver of employee turnover, and explains exactly what employers and managers can do to identify and find the right talent, build a sense of ownership, cultivate better engagement, and build loyalty that actually lasts. Using real-life case studies of some of the best workplaces in the country, Pulver demonstrates how any organization, large or small, can become a place where employees don't just clock in and out, but actually love being a part of.
"Nearly everything in my book, from strategies to tactics and ideas, comes directly from satisfied and fulfilled employees who knew what great leadership looked and felt like to them," says Pulver. "Not only is it my hope that employees can contribute to an organization that values them, supports them, and gives them a sense of meaning, but that their managers will also be able to elevate their leadership in a way that does right by their employees by building an authentic workplace culture that values and empowers them. And the best part is that if your people are thriving, then your entire organization will thrive as well."
---
---
---
About Clint Pulver
---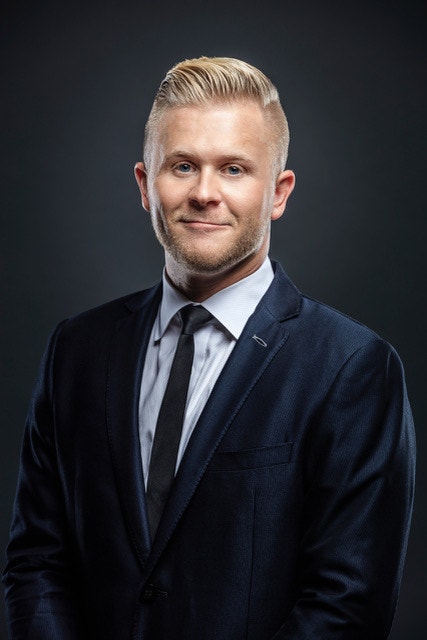 ---
Clint Pulver is a professional keynote speaker, author, musician, pilot, and workforce expert. Known as the leading authority on employee retention, Pulver has transformed how corporations like Keller Williams, AT&T, and Hewlett Packard create lasting loyalty through his work and research as the Undercover Millennial. He has been featured by BusinessQ Magazine as a "Top 40 Under 40," and, as a professional drummer, he has appeared in feature films and on America's Got Talent. In 2020, Pulver won an Emmy Award for his short film Be a Mr. Jensen, which tells the story of how a single moment in time—and one particular mentor—can change the course of a life.
I Love It Here: How Great Leaders Create Organizations Their People Never Want to Leave, published by Page Two, comes out April 13, 2021.
Available in paperback ($16.95 USD / $19.95 CDN) and ebook ($9.99 USD / $9.99 CDN).
ISBN: 978-1-989603-37-6
---
For interviews, advanced reading copies, photos, or additional information, contact: [email protected]