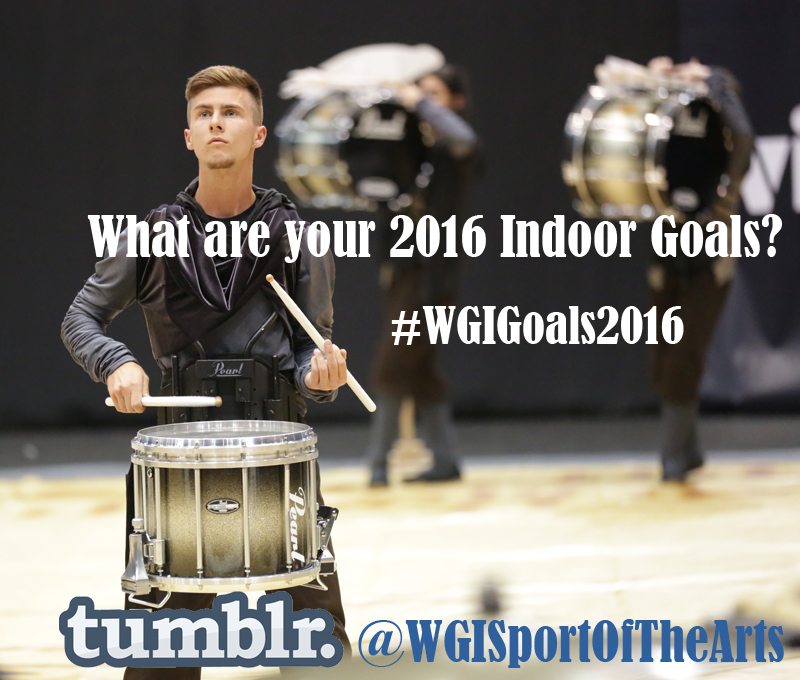 Say goodbye to 2015 and say hello to 2016 with the new WGI season! Before we head into the new year, WGI would like to know. What are you 2016 indoor goals?
It can be anything involving your color guard, percussion or winds group. Maybe your goal is to have a dropless season? Nailing your solo? Or maybe you would just like to go through the season without tripping while crab walking. Whatever your indoor goals may be, WGI would like you to quote yourself on Tumblr with the #WGIGoals2016 and tag us @wgisportofthearts.
We hope that all your wishes come true and that you may accomplish all your goals this upcoming WGI season!