It's no secret that WGI World Championships tickets for Percussion and Color Guard World Class Finals typically sell out. If you want to get a great seat for those last performances on Saturday night to watch some of the best color guards in the world, GO GET THEM NOW! Several sections are already sold out, and many others are getting close. It's just too easy to choose your own seats with our online ticketing system to wait any longer!
Take a look for yourself!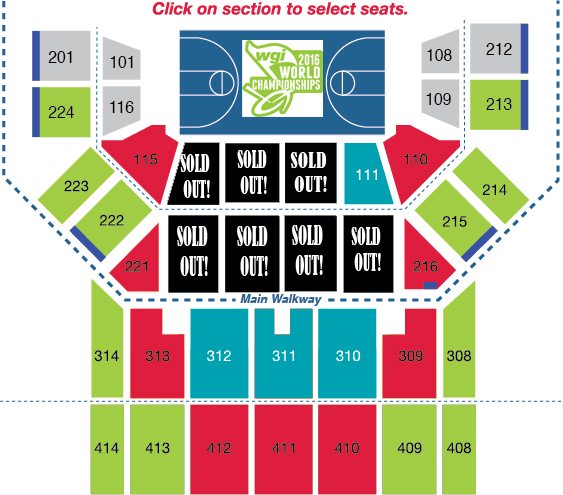 Three Ways to Purchase Tickets:
1. Select your seat online. Click here
2. Call our box office. Phone # (866) 589-7161 Monday – Friday 9:30 AM – 4:30 PM EST.
3. Click here for order form; Color Guard, Percussion & Winds. Please include payment and mail to our office at 2405 Crosspointe Drive, Dayton OH 45342 / Fax 1(937) 247-9212