From a Yamaha Press Release
DAYTON, Ohio—Yamaha-equipped ensembles made a strong showing at the 2019 Winter Guard International (WGI) Percussion and Winds World Championships, with 9 awards goingto groups exclusively using Yamaha marching instruments. Since 1999, ensembles using Yamaha equipment have won more than 125 medals in WGI competition.
In a season that runs from January through the April 10-13 World Championships, WGI "Sport of the Arts" events combine theatrics, athletics and musicianship in a unique way, serving as a creative and educational opportunity for thousands of young musicians. The Championships were held at a number of venues located in and around Dayton, Ohio. The 2019 Championships featured over 250 percussion and wind ensembles from across the country, and a few around the world.
Ensembles compete in separate Scholastic and Independent divisions, each boasting a range of classes.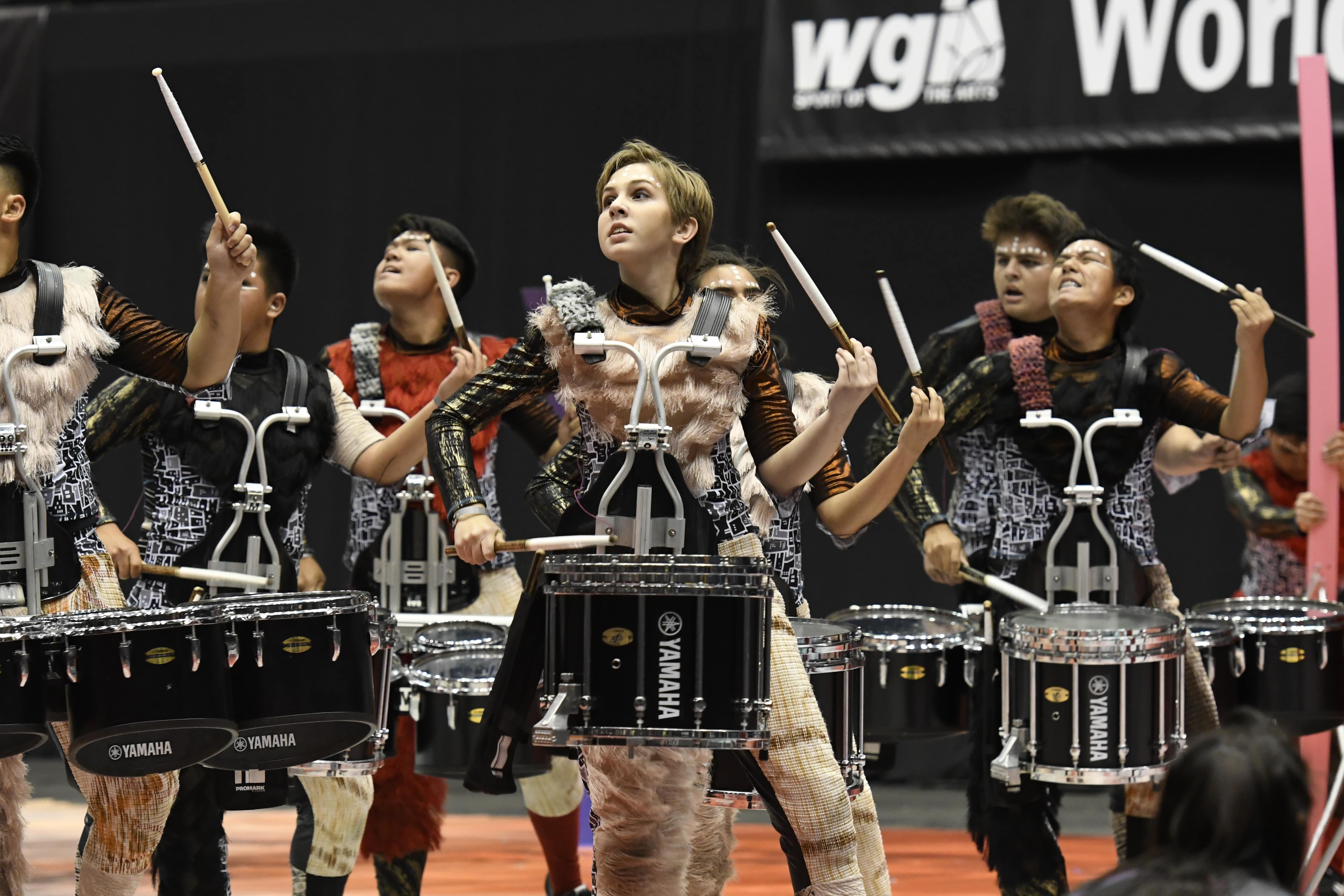 ---
The WGI Percussion Championship honors include:
Chino Hills High School Percussion Ensemble (Calif.) – Gold in Scholastic World
Arcadia High School (Calif.) – Silver in Scholastic World
Broken City Percussion (Calif.) – Gold in Independent World
Pulse Percussion (Calif.) – Silver in Independent World
Spirit Winter Percussion (Mass.) – Bronze in Independent Open
Norwalk High School (Conn.) – Bronze in Scholastic Open
Grand Blanc High School (Mich.) – Gold in Scholastic 'A'
Railmen Indoor Percussion (Neb.) – Silver in Independent 'A'
FIU Indoor Percussion (Fla.) – Fan Favorite in Independent Open
Dartmouth High School (Mass.) – Fan Favorite in Scholastic World
The WGI Winds Championship honors include:
Chromium Winds (Ill.) – Gold in Independent Open
Avon High School (Ind.) – Fourth place in Scholastic World
Crossmen (Texas) – Fifth place in Independent World
---
"For more than 20 years, many of WGI's top groups have been using Yamaha percussion, pro audio equipment, and more recently, wind instruments. We continue to witness these impressive young performers and the results of their hard work and dedication to the 'Sport of the Arts'," said Troy Wollwage, marketing manager, Drum and Percussion department, Yamaha Corporation of America. "Educators and performers rely on Yamaha to provide quality instruments so they may focus on performing to the best of their ability and it's incredibly rewarding to know that we are trusted by this caliber of talent."
At the WGI World Championship Finals, Yamaha continued its tradition of awarding scholarships to two deserving WGI performers. The 2019 Yamaha/Dennis DeLucia Scholarship recipient was Sean Chen from Homestead High School in Cupertino, California. This scholarship is named for the acclaimed teacher, arranger and clinician who continues to contribute both indoor and outdoor marching music. Hunter Mays from Licking Heights High School in Pataskala, Ohio won the 2019 Yamaha Music Education Scholarship, which supports students pursuing careers in music education.
In addition to Yamaha instruments being such a pervasive brand in WGI competition this year, dozens of Yamaha Performing Artists took part as instructors, adjudicators, ensemble directors and mentors throughout the season. These included Mike Jackson and Kevin Shah from Broken City Percussion and Matt Harloff from Avon High School Winds. Yamaha Artists not only teach young people how to be better musicians, but also emphasize the value of focusing on crucial life skills, such as teamwork, to achieve a common goal.
For more information about Yamaha marching instruments, please visit https://yamaha.io/2PcZJcm.
About Yamaha
Yamaha Corporation of America (YCA) is one of the largest subsidiaries of Yamaha Corporation, Japan and offers a full line of award-winning musical instruments, sound reinforcement, commercial installation and home entertainment products to the U.S. market. Products include: Yamaha acoustic, digital and hybrid pianos, portable keyboards, guitars, acoustic and electronic drums, band and orchestral instruments, marching percussion products, synthesizers, professional digital and analog audio equipment, Steinberg recording products and NEXO commercial audio products, as well as AV receivers, amplifiers, MusicCast wireless multiroom audio systems, Blu-ray/CD players, earphones, headphones, home-theater-in-a-box systems, sound bars and its exclusive line of Digital Sound Projectors. YCA markets innovative, finely crafted technology and entertainment products and musical instruments targeted to the hobbyist, education, worship, music, professional audio installation and consumer markets.