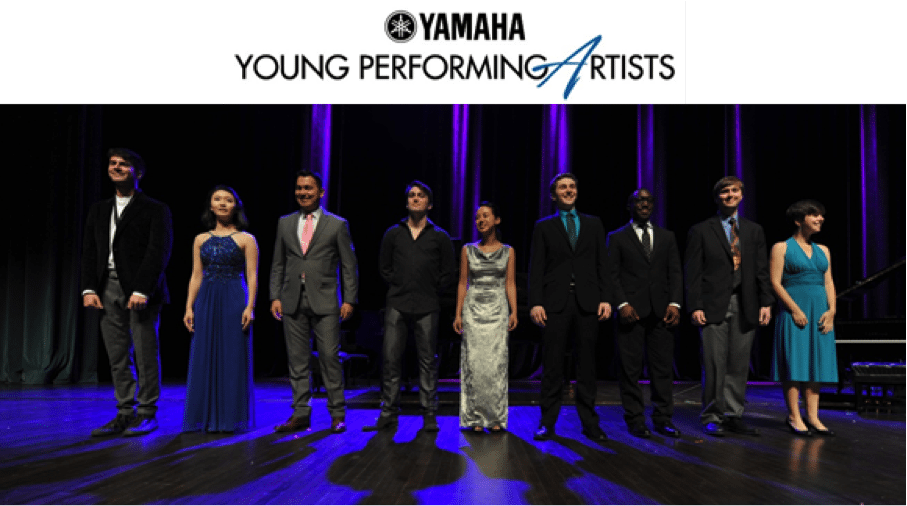 If you know or have students who rise above the rest when it comes to musical performance, they should know about the Yamaha Young Performing Artists (YYPA) Program.
The Yamaha Young Performing Artists Program (YYPA) was designed in 1988 to recognize outstanding young musicians from the world of classical, jazz and contemporary music. Hundreds of applicants, ages 18-22, apply annually through a taped audition process for a panel of internationally acclaimed musicians.
Winners of this competition are invited to attend an all-expense paid weekend as part of the Music for All™ Summer Symposium. Through this experience, winners receive a once in a lifetime performance opportunity in front of thousands of students with national press coverage, are honored at an awards ceremony, receive a recording and photos of their live performance, and participate in professional workshops and clinics designed to launch a professional music career. The 2017 winners will join more than 200 other talented musicians who have earned the distinction since the program's inception.
YYPA Applications are due January 6, 2017! Please encourage your students to apply for this once in a lifetime opportunity, forward this message to your colleagues, or apply if you are between the ages of 18-22. We look forward to another wonderful competition this year and we could not do it without your help.
Please visit http://4wrd.it/YYPA17 to apply for the 2017 YYPA Competition.