By Hannah Corson
How often do you find an entire family devoted to the indoor percussion activity? The answer is not so often. However, this past season we discovered not one, but two families dedicated to WGI. To continue to defy the odds, seven of the nine marching members performed with Escambia High School while the other two spent their seasons with Infinity and Infinity 2. For the Correa's and the King's, indoor percussion truly is a family affair.
The Correa family includes parents Rolando and Rida Correa and their five children: Nino, 21, Nina, 19, Niko, 17, Niki, 15, and Nyla, 5. Nino spent his 2016 season with Infinity while his younger sister Nina marched in Infinity 2's performance ensemble. The younger three siblings, including five-year old Nyla, performed with Escambia High School. Tim and Renee King are parents of Trevor, 18, Justin, 18, Madison, 16, and Avery, 14. All four of the King siblings also marched with Escambia High School in 2016.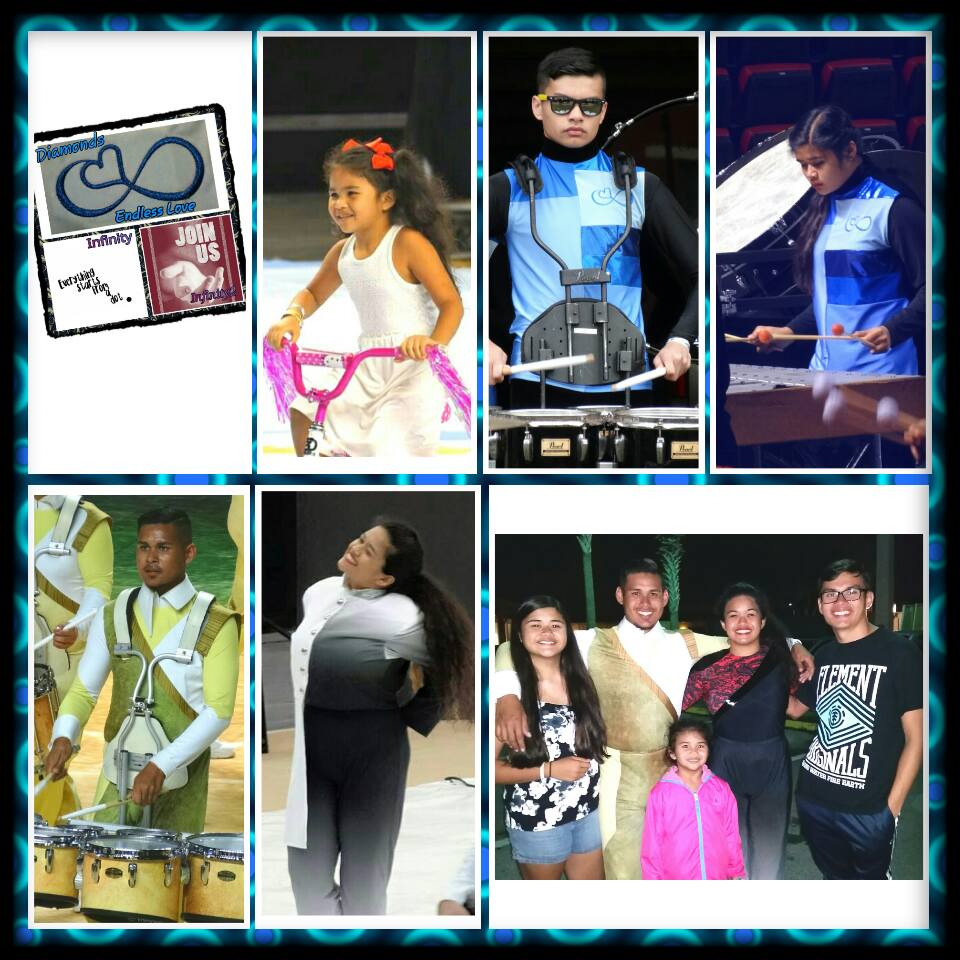 Music began to play a role in the lives of each family early on. After being introduced to music at a young age, the King siblings each joined the middle school band program. This led to continuing band in high school and ultimately joining the Diamonds Indoor Percussion Ensemble. Nino was the trendsetter for the Correa family. In elementary school, he joined his 4th grade chorus and learned to play the piano. Shortly after, Nina did the same. In the years to follow, the Correa siblings each joined the Escambia band program and decided to perform with the Diamonds.
The parents believe that indoor percussion has helped their children to not only grow as individuals, but also as a family. Rida Correa says, "With Nino being in a World Class group and Nina in an Independent group, the younger siblings ask for their help and advice with different techniques and what not. It really makes a mom's heart smile when hearing them all talk about drums, banter, and critique one another." She feels that although her children have very different personalities, percussion provides them with something in common.
Terry Sanders has taught percussion at Escambia High School for over 30 years and has taught each of the Correa and King siblings. Sanders thinks that having so many siblings participating in WGI at one time is a huge benefit to each performer. He states, "The indoor activity is not easy by any stretch of the imagination and having a best friend to support you is okay, but having a sibling on the car ride home after a long rehearsal can turn into a reassuring moment on levels that only a sibling can understand." At each rehearsal and performance, he sees a family pride that inspires the performers to reach the next level.
Although finding two families with nine performers in three ensembles is an odd occurrence, it has proved to be an enriching experience for all those involved. "I feel blessed that my children have been given the opportunity to participate in a program that is so structured and will provide them with lessons well into adulthood," says Renee King. The Correa's and the King's prove that a family that drums together, stays together.
---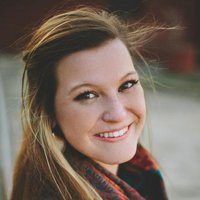 About the Author: Hannah Corson is a marketing student at the University of Mississippi. Prior to moving to Oxford, to attend college, Hannah lived in Madison, MS where she began her color guard journey with the Madison Central High School Marching Band in 2009. Through the band program, she was able to compete with the school's Sapphire Winter Guard for three seasons. After high school, Hannah participated in DCI with the Music City Drum and Bugle Corps and more recently with the Bluecoats. Her 2015 winter season was spent as a charter member of Conversion Independent Winter Guard. Following graduation, Hannah hopes to pursue a career in social media marketing and continue to participate in WGI.