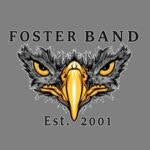 Foster High School
Houston Area Assistant Colorguard Director Position :
Foster High School in Richmond, TX (5 miles south of Katy and West of Houston) is looking for a Color Guard Assistant Director for the 2022-2023 fall and winter seasons.
As the Assistant Color Guard Director, you would be asked to:
* Attend all summer camps through May-August
* Attend all junior high and high school class periods and after school rehearsals. Jr High Class @ 1:04 – 1:57. High School Class 2:05-2:50
* Assist in technique training in movement and all pieces of equipment
* Assist in writing choreography (not required)
* Lead the JV Cadet & JV High School Winter Guard groups
We are looking for someone:
* With a minimum of 3 years of teaching experience
* DCI/WGI Experience is a plus
* Ability to teach students at a variety of ability levels
* That is hard working, patience, compassionate, dedicated, collaborative, and able to work on a team
Requirements:
* You must be able to pass a District Background check
Payment:
* Based On Experience (Budgeted Range $10K-$15K)
* Paid monthly
The Foster Band and Color Guard is a highly successful 5A program. 5 State Marching Band performances, most recently in 2019 & 2021, 2020 WGI Houston Regional Bronze Medalist, 2021 TCGC Area SA 1st Place. We are expected to have 40+ in the high school and 50+ in the junior high program for the 2022-2023 season.
Please send resume with references to:
Erich Sonnier – [email protected] – Director of Bands
Morrice Boutan – [email protected] – Guard Director