In celebration of Women's History Month, we are honoring keystone individuals who are educating and inspiring the next generation of WGI. As we embark on our 45th anniversary season, we must acknowledge the importance of all women in the indoor activity and their roles in our success.
---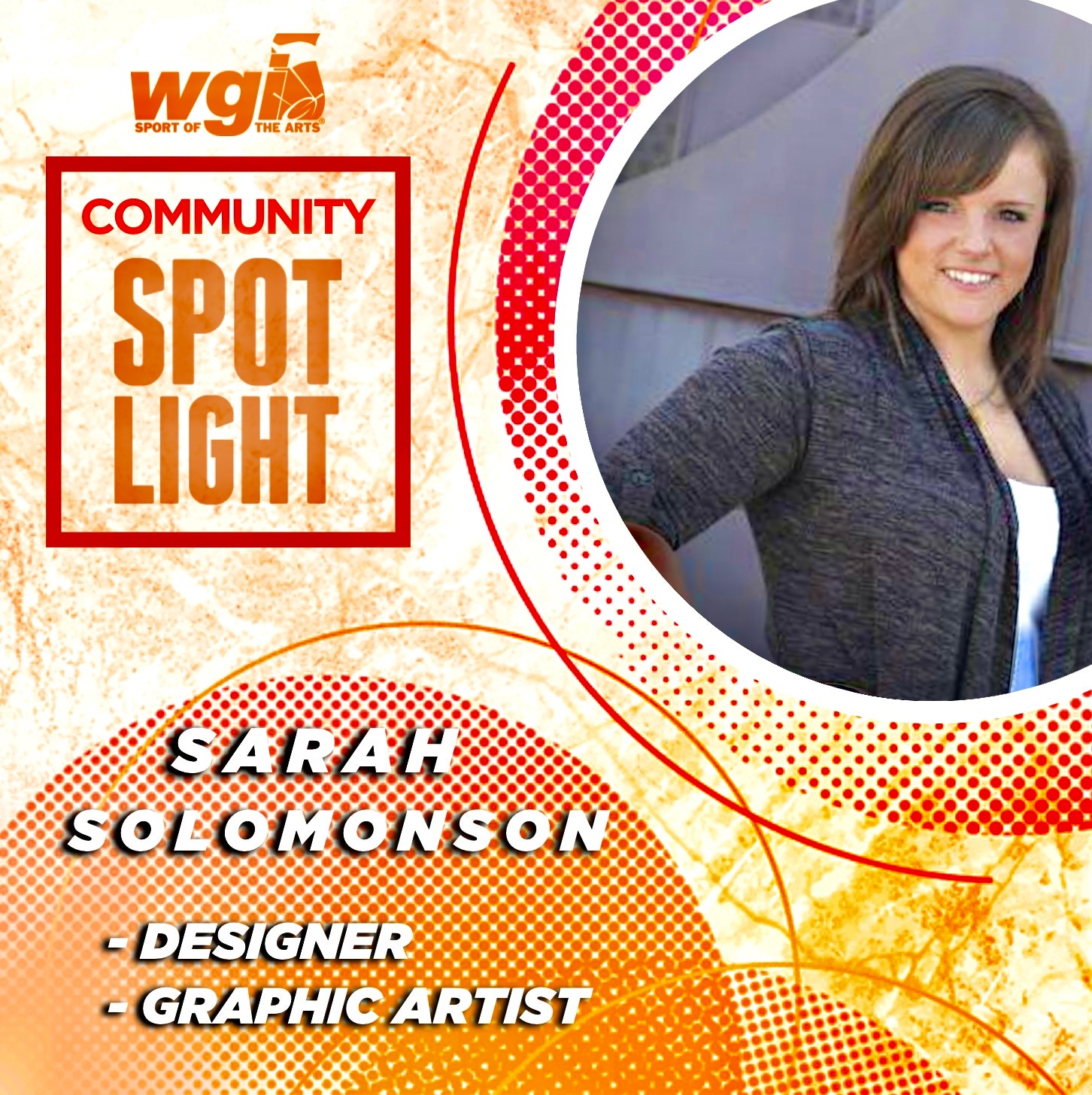 Sara Solomonson
---
My name is Sara Solomonson, Owner and Chief Designer for Solomonson Creative. Originally from Memphis, TN, I began my color guard journey at the age of 13 as a member of my high school band. I then followed my passion of performing by marching with the Phantom Regiment from 2004-2006 and the Bluecoats in 2008. After my last summer, I had the pleasure of instructing, choreographing, and designing for programs throughout the country including the Phantom Regiment, Capella Winter Guard, Pope HS, and Paramount Winterguard.
In 2009, I graduated with a B.F.A. in Graphic Design from the University of Memphis. I continued my love of the activity by utilizing my talents and creating custom designs for the marching arts. This journey has allowed me the opportunity to design for many prestigious drum and bugle corps including Carolina Crown, Santa Clara Vanguard, Phantom Regiment, Bluecoats, Boston Crusaders, Cadets, Madison Scouts, Troopers, and Yokohama Scouts (Japan). Additionally, I have designed for many award-winning scholastic and independent groups, most recently including Carmel HS, Trumbull HS, Tarpon Springs HS, Kennesaw Mountain HS, Marcus HS, Ronald Reagan HS, Plymouth-Canton Educational Park, Round Rock HS, Oviedo HS, McNeil HS, Stoneman Douglas HS, Little Elm HS, Bowie HS, Castle HS, Alliance Open (UK), Pride of Cincinnati, and Paramount Winter Guard among other groups locally, nationally, and internationally.
---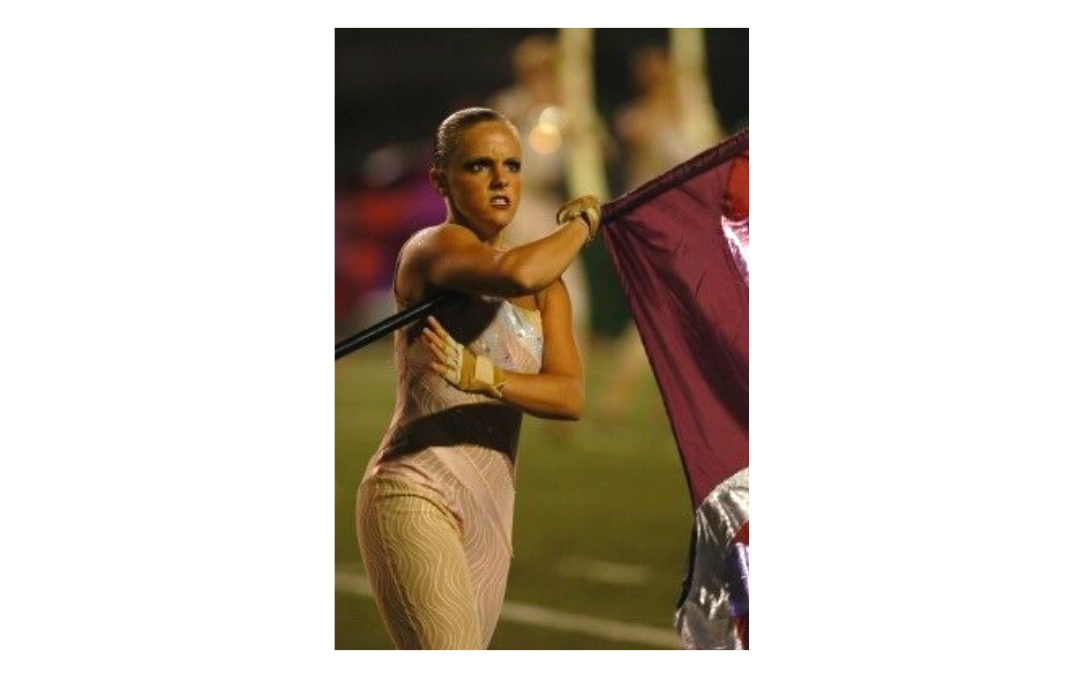 what this activity means to me
---
I started in the color guard activity over 20 years ago and it has been the place I have found lifelong friendships, never-ending support, and my family. From my time as a performer and the years I spent instructing groups, to now having the ability to collaborate and have consistent involvement within the creative process, I have been so grateful to use my energies on something I truly love. There is nothing quite like what we do, and it makes me excited to see what roads lie ahead, and how I can continue to help advance the activity through design.
My advice to young performers and women in this activity would be to take the time to recognize just how strong, confident, and amazing you are. Your strengths are contagious. Be kind to yourself and forgive your mistakes. Take risks and surround yourself with people who support you! This activity challenges you to become not only a true performer, but to also feel unlimited in expressing yourself in many different ways. My sincere hope is that these young women use the experiences they gain through color guard in every aspect of their lives; to always have the courage and confidence to explore any opportunity they truly love.
All that to be said, I would not be where I am today without the tremendous love and support I have had over the years from the incredibly strong women and mentors throughout my journey including Andria Foerch, Jennifer Giddens, KC Perkins, Marlieta Matthews, Tricia Gooley Rarick, Carrie Short, Annie Pelka, Lindsay Kusmierczak, Rebecca Huls, Molly Favret, Elizabeth Grass, Jennifer Tanner, and so many more.