2018—Hamilton Southeastern Indoor Percussion Ensemble competes in WGI Percussion Prelims and ends their season with a score of 79.
2019—Hamilton Southeastern Indoor Percussion Ensemble competes in the WGI Percussion World Championships and advances to Scholastic Marching A Semi-Finals for the first time ever. They end their season with a fourth-place Finals finish and a score of 94. They are crowned a new underdog.
Underdog stories draw us in, remind us that the impossible is possible, and inspire us to keep working towards our own dreams. Underdogs don't just appear out of nowhere. They spend years training, working hard, and honing their skills until they are given the opportunity to shine: zoom in to Hamilton Southeastern Indoor Percussion.
Jake Coon is the director of Hamilton Southeastern Indoor Percussion. He is an accomplished percussion educator who is well-versed in the ins and outs of indoor percussion. More specifically, he has a knack for building and strengthening indoor programs from the ground up. On a Sunday afternoon in mid-January, Jake sat down with me to explain how this underdog story began.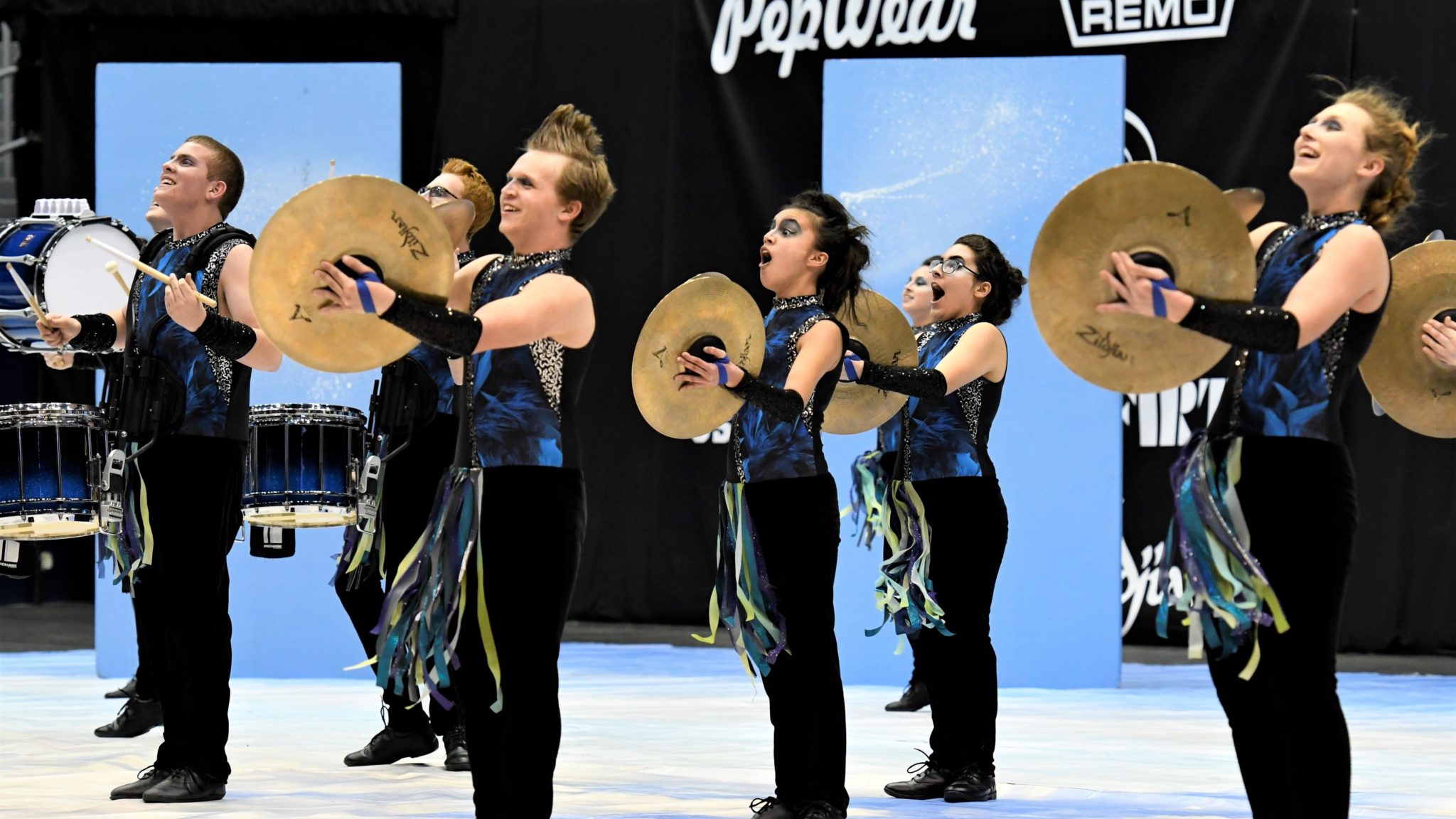 In 2015, Hamilton Southeastern Indoor Percussion Ensemble was born as a Scholastic Marching A competitor. Prior to this, the ensemble competed as a Scholastic Concert World Competitor. The skills and techniques collected during these years of concert provided a strong base for Coon to build on. Another important aspect of this strong foundation was the students. They dedicated themselves, as Coon attests, to practicing both during and outside of rehearsals while juggling other musical commitments and schoolwork. A strong foundation matched with a group of dedicated performers was a crucial first step towards competitive success for Hamilton Southeastern.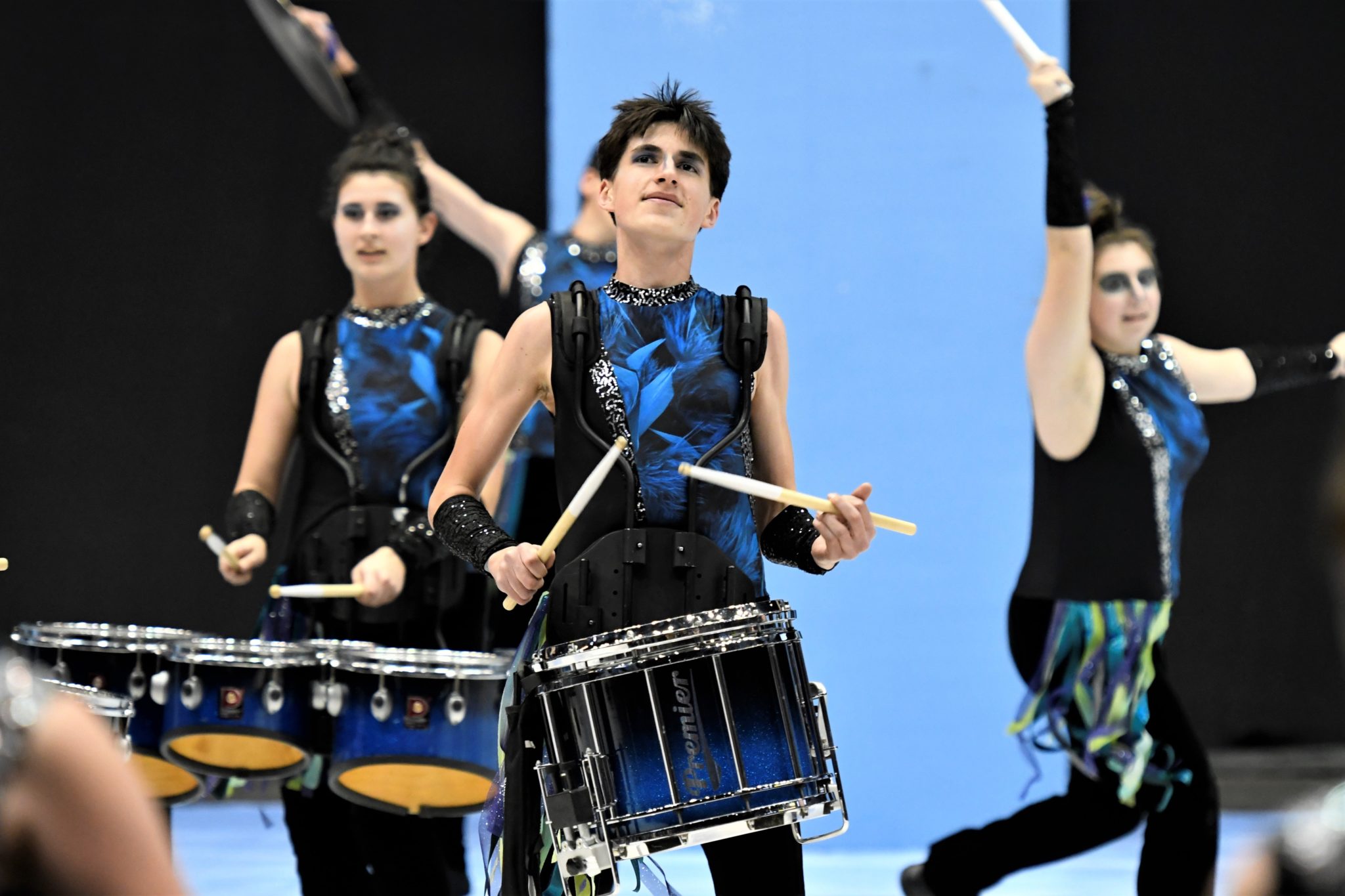 "Birds of a Feather", their 2019 show, was an almost equally important second step on the journey to success. This production was simple, yet creative and accessible to performers, staff, and audiences alike. The show revolves around the concept that all of us, despite our differences, live and breathe among one another and that this connection is something to be celebrated. The performers instantaneously connected with the relatable premise and dedicated themselves to putting in the work necessary to make the show (and themselves) shine.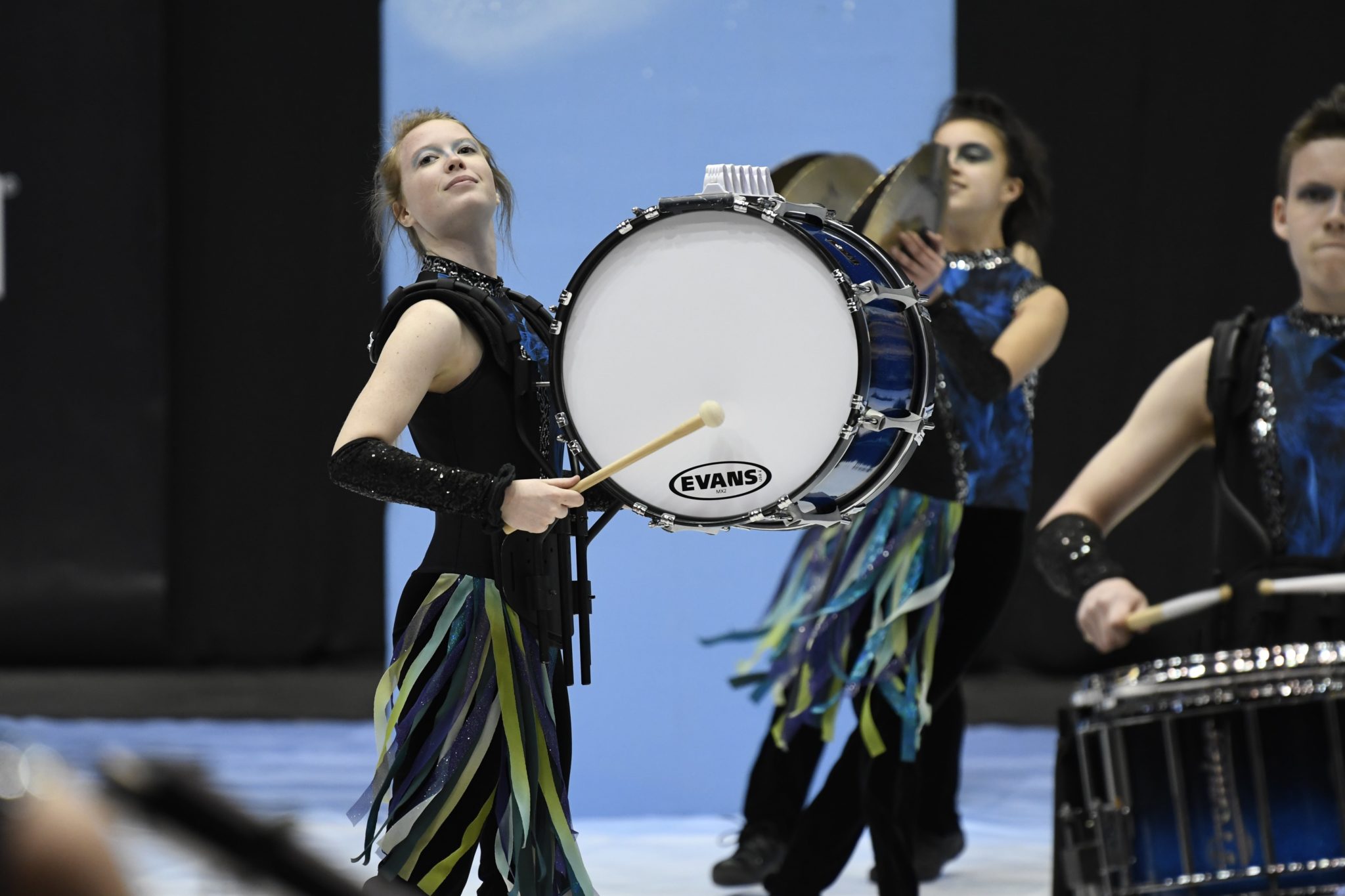 Hamilton Southeastern's 2019 season was Coon's first year as director of the program. Right away, Coon knew he didn't want to discredit all of the hard work that had come before him; but, at the same time, he wanted to redefine the direction of the group. In order to accomplish this, he made sure it was clear that the group itself wasn't changing—it was simply growing and building on the concepts introduced in the past. This approach allowed both students and staff to respect and trust his vision, opening up the group for the growth and success it would eventually have.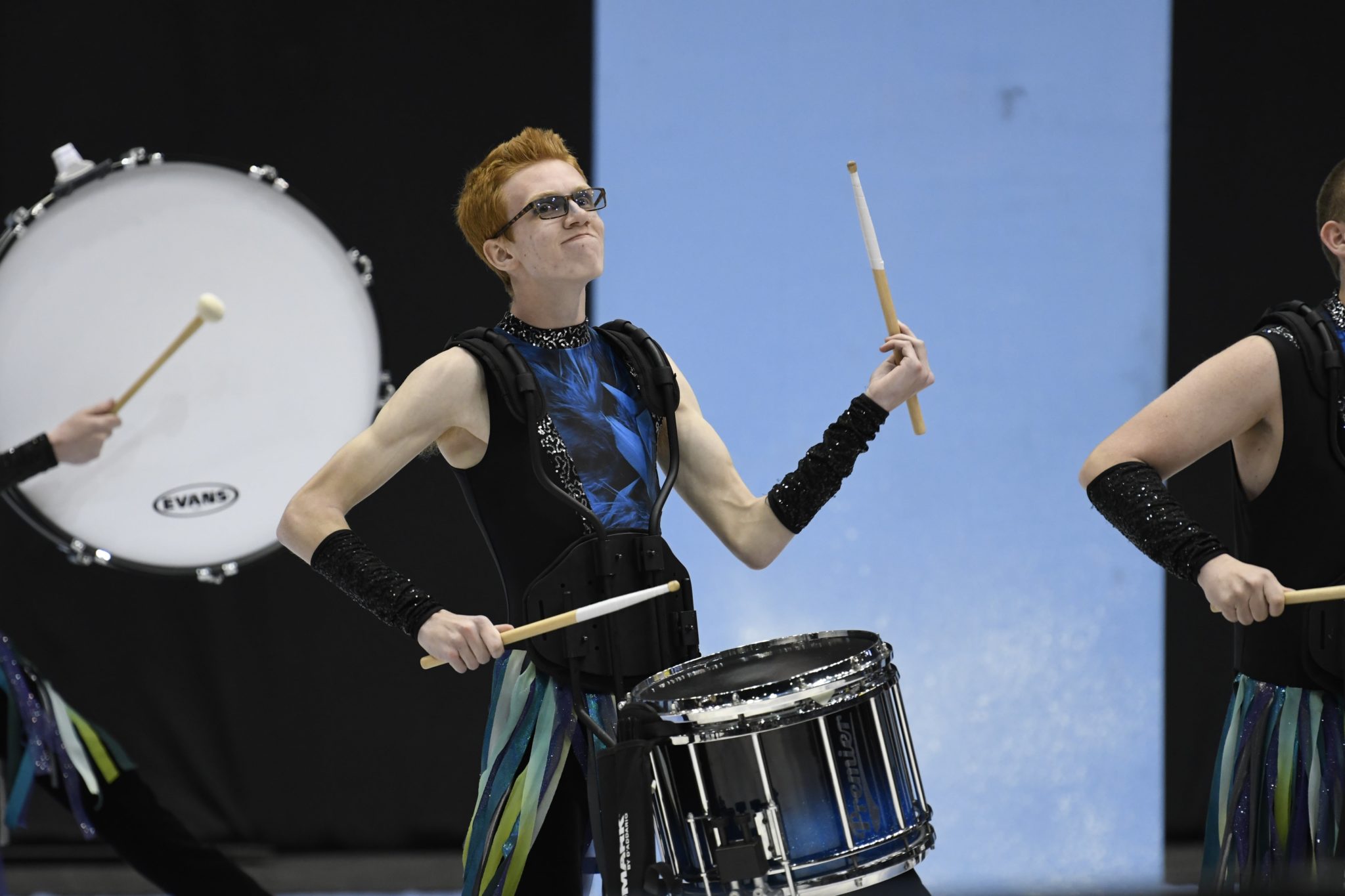 Besides his commitment to building trust and respect, Coon set out to make rehearsals as enjoyable as possible in an environment where growth and progress could be visibly tracked from rehearsals, to regionals, to championships. Externally, Coon wanted to make sure every member of his staff knew how valued they were, both by performers and himself. This acknowledgment allowed staff members to truly invest in the program and give it their all, which benefits every part of the process.
2020—A brand-new year and a season for Hamilton Southeastern Indoor Percussion. This year, Coon is sticking to similar approaches he utilized in the 2019 season. He will practice practical distance from his staff and students, allowing them to have their own experiences and learning moments; students will continue to build and expand on skills they learned last year and in years past; and, as far as 2020 design, WGI spectators can expect to see a whole new side of Hamilton Southeastern with a production that reaches a more thoughtful and introspective experience than past shows.
No matter their success competitively this season, Hamilton Southeastern Indoor Percussion is confident in their ability to grow, year after year, while keeping their eyes trained ahead on the true meaning of indoor: creating art they're proud of among a positive and supportive community.
About the Author
---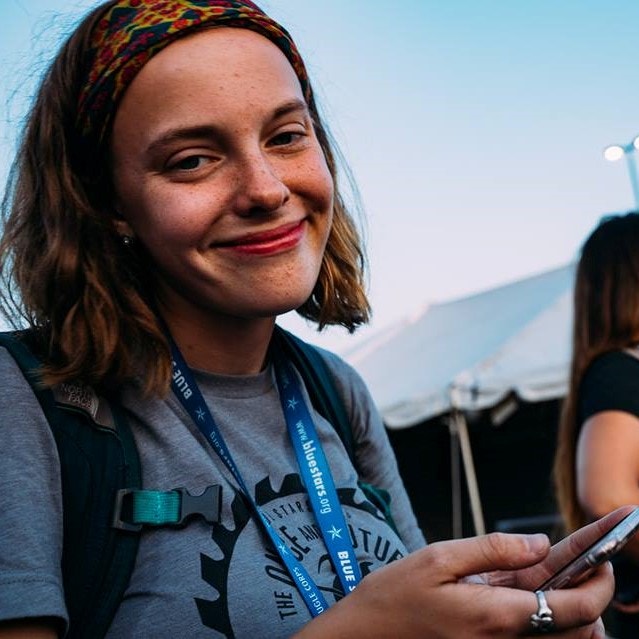 ---
Caroline Meister is the current Marketing Intern at WGI and a student at Ball State University studying Spanish & Film and Media Studies. Caroline marches piccolo in the Pride of Mid-America Marching Band and also manages their photography and public relations. This past summer, Caroline went on tour with the Blue Stars Drum and Bugle Corps as a member of their administrative and souvenir team.