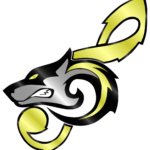 Website American Canyon High School
Looking for qualified percussion instructors for both the battery and front ensemble for the Fall 2022 marching band season. The American Canyon High School Marching Band competes in WBA and NCBA circuits in northern California competing 4-5 shows per season two of which we are hosting this coming season.
Band camp is scheduled for August 1st-13th, 9am-2pm Monday-Saturday
During the school year we rehearse daily during 0 period, 7:15am-8:15am and on Saturdays 9am-1pm.
Schedule and compensation are negotiable
Students are highly motivated, hard working, respectful, and respond well to instruction.